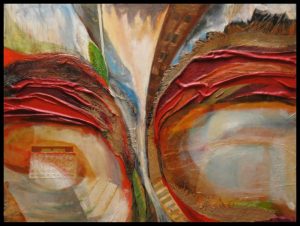 As an artist, I am passionate about creating unique atmospheres through color. The challenge of finding the perfect color combinations is deeply rewarding for me.
Currently, my inspiration comes from creating abstract and landscape paintings on canvas or wooden panels bonded to canvas. I enjoy using acrylics or oils on hand-applied surfaces made of kaolin and marble dust, which add depth and richness to my paintings. I love to build texture and dimension through a variety of materials, such as gesso, light charcoal, modeling paste, grog, sand, thick oil colors, acrylic washes, and transparent oil washes. This technique results in a luminescent quality that fascinates me.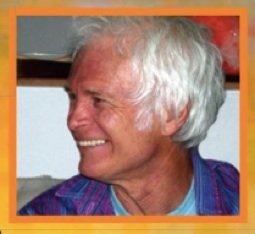 I strive to find the balance between man-made structure and natural elements like earth, air, fire, and water in my art. I aim to leave enough space in my paintings to allow the viewer to be drawn in and create their own unique interpretation.
As an artist, my biggest challenge is to let the painting happen and not interfere too much. It's a dance that leads me to the perfect color palette every time.
In addition to my paintings, I also collaborate with my wife Sumati Colpitts to create charming, one-of-a-kind ceramic sculptures. You can view our artwork at
www.artfulceramics.com
.
Got a question or a comment? Get in touch! Visit us at a show, or contact us.