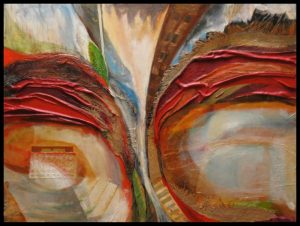 I love to paint and create atmospheres with color.
Getting the right color juxtaposed to another is such a rewarding challenge.
I'm presently inspired to create abstracts and landscapes on canvas, or on wooden panels that have been bonded to canvas. It's so delicious, applying acrylics or oils to the these wooden panels that have a hand-applied surface of kaolin and marble dust.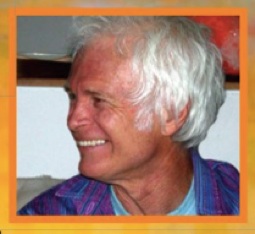 The paintings' depth and richness is derived from their layers of texture and color. Whether I'm working in oils or acrylics, the technique I love is to build the painting's dimensions and texture through a combination of materials including gesso, light charcoal, modeling paste, grog, sand, thick oil colors, acrylic washes and transparent oil washes. The result unfolds to create a lovely luminescent quality. I'm simply fascinated by this flow and blending of colors. Throughout my art you'll see my enjoyment of the balance between man-made structure and the natural elements of earth, air, fire and water.
Sometimes the expression is a subtle balance, and other times there is a more urban edge, depending on my mood.
My intention is for the finished painting to have enough space to invite the viewer in. There's a quality of suggestion without definition which creates feelings and emotions, and allows space for the viewer's own personal, unique interpretation.
The biggest challenge for me as a painter is to get out of the way and let the painting happen.
It's an incredible dance that brings me to the color palette!
Michael Colpitts works in several artistic media. In addition to his paintings, Michael works with his wife Sumati Colpitts to create elegant, whimsical one-of-a-kind handmade ceramic sculptures.
To view their artwork, please visit www.artfulceramics.com.
Studio
Creative Gateways Open Studios & Gallery is a collaborative open studio environment, where cross pollination and sharing of ideas in encouraged. Several artists in various mediums work in their onsite studios, where inspiration is abundant. Guests are welcome to browse the gallery, meet the artists, and see the spaces where art is being made. The result is an immersive, interactive experience for everyone.
Got a question or a comment? Get in touch! Visit us at a show, or contact us.